Okay, so I'm not one of these uber fast librarians who read books in an hour. I've always been a relatively slow reader-- that is, for someone who's frequently seen with books. I could say that I prefer to savor my books, but that would be adorning the truth a bit much. I'm just not as quick.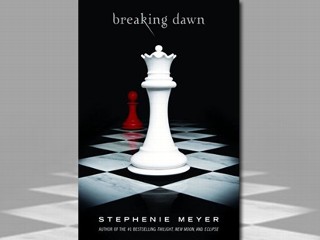 I'm three-fifths done with Breaking Dawn but it's seriously taken over-- the way a fulfilling story does.
I know Stephenie has her own playlists on her website. I very much approve of Muse and Coldplay as partners-in-crime. However, most songs I listened to today could apply to what I've read in the Breaking Dawn storyline.
Voila the alternate playlist!
Tori Amos: Merman
Tori Amos: Sweet the Sting
Kate Bush: Cloudbusting
Kate Bush: Hounds of Love

Los Tres: Cerrar y Abrir

Yes, this is short, but can you blame me? I've been reading the book most of the day! I can't listen to music the whole day. Ha ha.
Okay, back to the world of Forks...